Nothing feels better than a weekend, and more so during the scorching Delhi summers.
While you could spend weekends binge-watching TV shows and stuffing yourself with food, a getaway to a beautiful city or hill town (that is just a 4-5 hours drive away) could be pretty enticing.
If you are based out of Delhi, here are 5 great summer weekend getaways for you.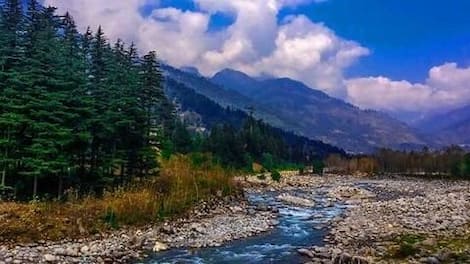 Manali
Considered a backpacker's heaven, Manali in Himachal, around 536km from Delhi, is one of the most popular travel getaways for Delhiites.
The average temperature in summers is light, and the weather pleasing.
Once there, spend your time trekking, hiking, sightseeing, and shopping.
Some of the best places to explore there are Hidimba Temple, Solang Valley, Rohtang Pass, and Bhrigu Lake.
Shimla
Surely a cliché choice, but the Queen of Hills seldom fails to impress.
The average-temperature during the summer-season there is pretty cool, thus making for a great escape from Delhi's unforgiving heat.
Shopping, sightseeing, trekking, adventure-sports are just some of the amazing things to do in Shimla.
Once there, don't miss out on The Ridge, Mall road, Scandal Point, State-Museum, and the Jakhu temple.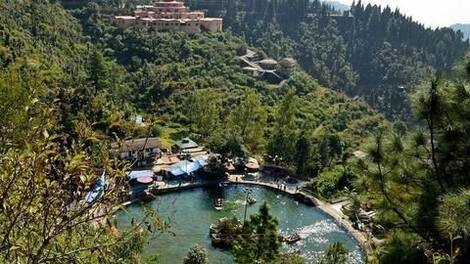 #3
Mussoorie
Located nearly 300km from Delhi, Mussoorie in Uttarakhand is a favorite hill-stop getaway from Delhi. It is popularly known for its amazing waterfalls.
Some of the most visited spots in Mussoorie are Kempty Falls, Gun Hill, Bagh Garden, Christ Church, etc.
You can take a cable car ride, visit the breathtaking waterfalls, go shopping, and visit adventure parks.
Rishikesh
Although the temperature is slightly on the higher side, Rishikesh is a delight for sports-junkies and spiritual travelers alike.
An adventure sports hub, Rishikesh offers great adrenaline rush with its all-time popular river rafting, bungee jumping, rock climbing and trekking.
One thing you can't afford to miss is the 'Beatles Ashram' named after the world-famous English rock-and-roll band.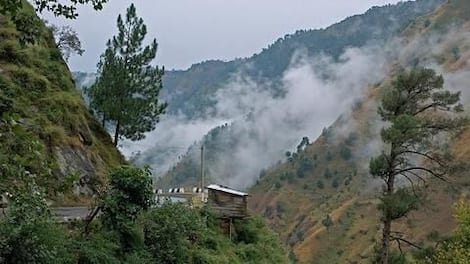 Kasauli
For lovers of hills, Kasauli is the one-stop-meets-all getaway. It is a welcome break from the unbearable Delhi heat.
When in Kasauli, plan a short trek, walk along the Gilbert-trail, enjoy the scenery from the toy train, shop at the local Tibetan market, and enjoy lip-smacking Tibetan cuisine.
From Delhi, it takes 5-6 hours to reach the heavenly Himachal town.